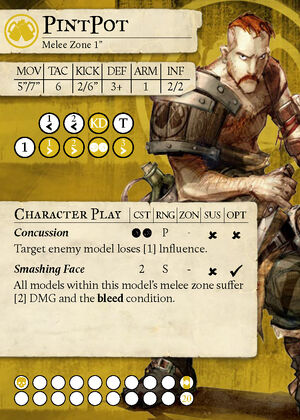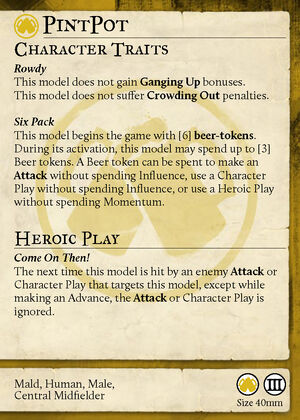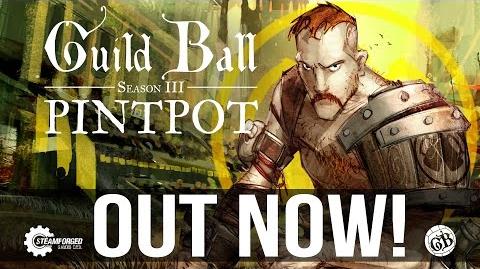 Pintpot's unfiltered aggression makes him a brawler your opponents best avoid. A boisterous juggernaut at the start of a match, clever coaches will need to manage the flow of his potential, least he run flat on you. Prone to bouts of showboating, Pintpot is more interested in the attention of the crowd than the support of his teammates.
Released : 20/1/17.
---
CHARACTER PLAYS Edit
Concussion (2 GB) || P Range
Target enemy model loses [1] Influence.
Edit
Smashing Face (2) || Self Range || OPT
All models within this model's melee zone suffer [2] DMG and the bleed condition. Edit
CHARACTER TRAITS Edit
This model does not gain Ganging Up bonuses. This model does not suffer Crowding Out penalties. Edit
Six Pack Edit
This model begins the game with [6] beer-tokens. During its activation, this model may spend up to [3] Beer tokens. A Beer token can be spent to make an Attack without spending Influence, use a Character Play without spending Influence, or use a Heroic Play without spending Momentum. Edit
HEROIC PLAY Edit
Come On Then! Edit
The next time this model is hit by an enemy Attack or Character Play that targets this model, except while making an Advance, the Attack or Character Play is ignored. Edit